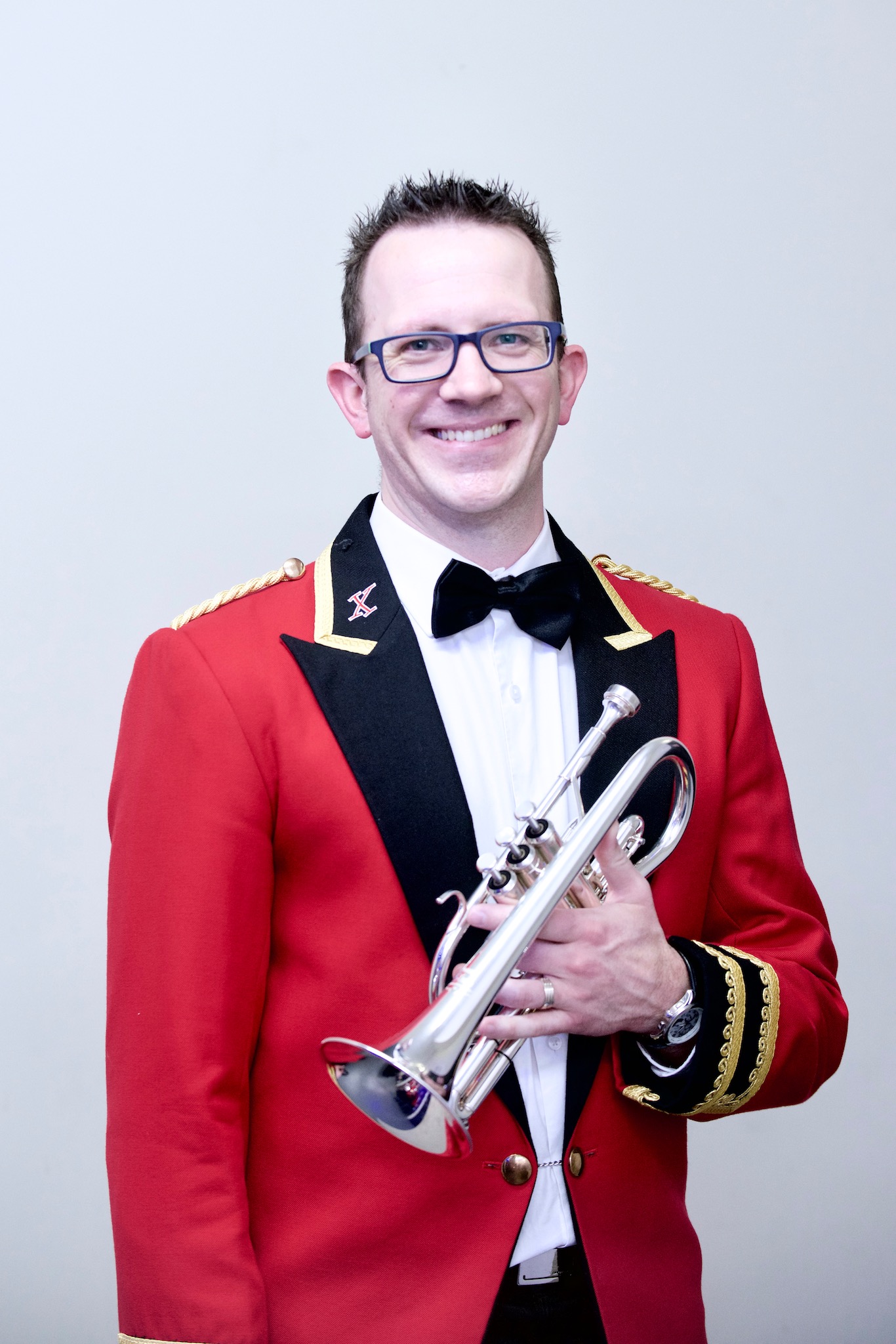 Laurence began playing trumpet at age 10 through his primary school music program. He continued this throughout his schooling years and played in concert bands, stage bands, and symphony orchestras. More specifically, he played with the Wynnum Manly Concert Band through from 1995 to 1999, and played in several ensembles at Brisbane State High School including the school's award winning Big Band from 1996 through to 1999 under conductor Paul Meneely.
One of the highlights of his school years was in 1999, when Laurence was a part of the "Jazz Train". The "Jazz Train" was a coordinated event where he travelled with the Brisbane State High School Big Band from Brisbane to Townsville to perform in concerts and conduct workshops along the way. The band was mentored during this trip by noted performers Andy Firth, Don Burrows, Kevin Hunt, John Hoffman, and Ian McDougall.
While at school he was also involved in the Queensland Conservatorium's "Young Conservatorium" program and QLD's MOST program.
After leaving high school, Laurence took a break from playing, before joining Sunnybank Brass in 2007. In 2008 he joined the South Brisbane Federal Band, and during a 3 year tenure played repiano cornet, flugelhorn, and filled several cornet seats for concerts and contests.
He joined the Brisbane Excelsior Band in 2012 and has contested with the band for their national wins in Perth (2013), Brisbane (2014), and Adelaide (Gawler – 2016). He is a versatile and talented player, and has filled both back and front row chairs as required by the band in any given contest or concert.
When asked about his playing highlight so far, Laurence says,
"The Brisbane contest win in 2014 holds a special place in my heart for several reasons. It was my first contest playing front row for Brisbane Excelsior, it was my first contest win in front of a home Brisbane crowd, and I got to enjoy it all with my wife playing in the band as well. We played Peter Graham's On the Shoulders of Giants which is still one of my all-time favourite test pieces."