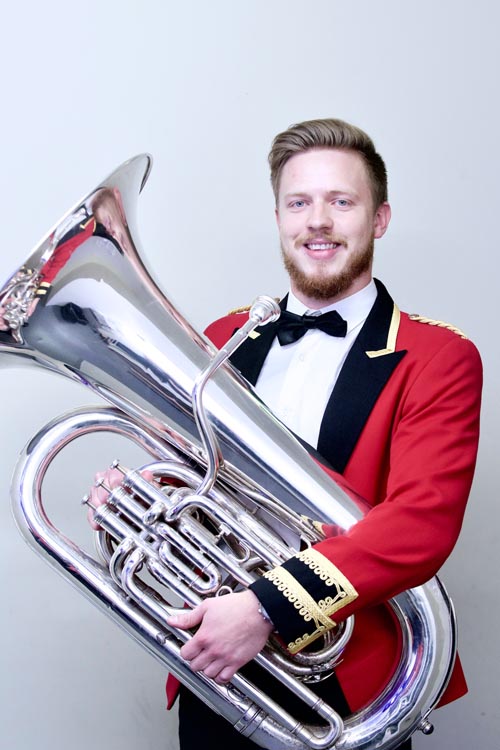 Per Haaland plays Eb tuba in Excelsior. He started in the band in 2015 just a week after he arrived in Australia. Per is from Norway and is currently studying engineering at Queensland University of Technology.
Per started playing tuba in his local youth band, Tertnes Skoles Musikkorps (Norwegian Champions multiple times). He has also played with several brass bands in Bergen, including Tertnes Brass and Haukås Musikklag. Every year when he travels home for Christmas he still gets to play with Tertnes Brass at the Norwegian Nationals.
After finishing high school, Per joined the army for a year where he served as a musician in His Majesty the Kings Guard of Norway. This gave him the opportunity to visit and perform in several countries including America and Switzerland.