Brisbane Excelsior has claimed its sixth National title in a row.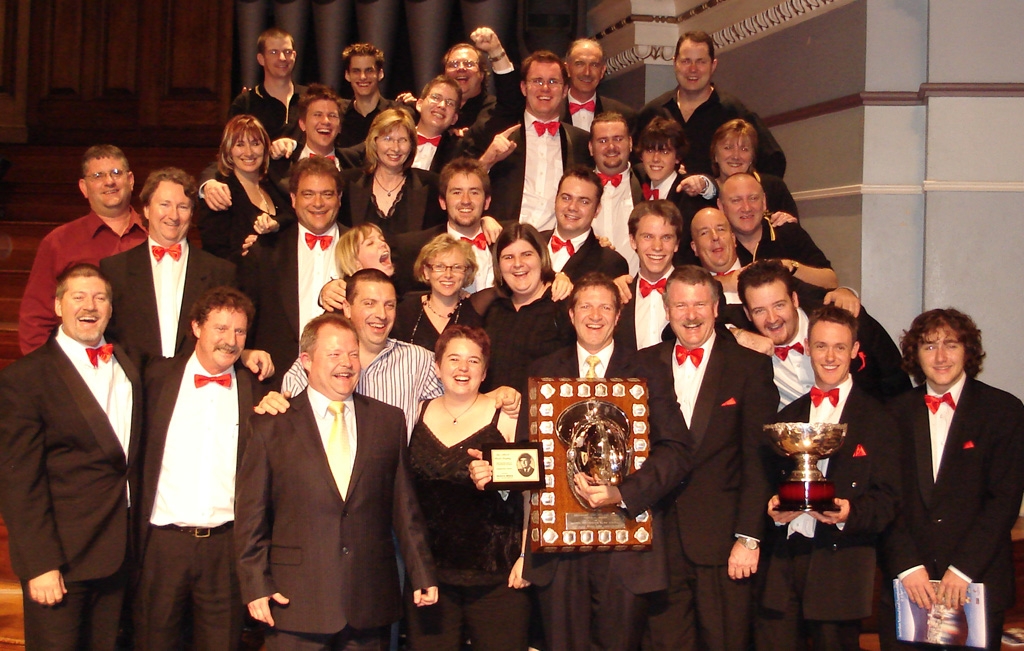 Brisbane Excelsior continues to re-write the record books after winning the 2008 New Zealand National Championship last night, 12 July 2008, in Christchurch.
XLCR and its Musical Director Howard Taylor convincingly won the Championship, successfully defending the title, and adding another National win to its tally.
The band has won four Australian National titles in a row, and now two consecutive NZ titles, a feat achieved by no other band in Australasian history.
Howard Taylor has been responsible for the musical shaping of the ensemble. Howard said, "I've been blessed by being surrounded by so many self-motivated musicians. Being a part of this historical journey has been incredible in so many ways, and will be firmly etched in my memory forever."
Band President Rick Casagrande said, "We have been fortunate to have had such a strong nucleus of players who have stayed together for so long. The band is made up of such vibrant, colourful and talented people. This has made the task of creating a cohesive group a pleasure."
The band won the Sacred Item playing the piece Peace by Kenneth Downie, and also the Test, Ballet for Band by Joseph Horovitz. The bands performance in the Own Choice of Harmony Music by Philip Sparke, which was considered one of the best performances by the band in recent years, particularly the soloists, was awarded second place behind local favourites, Woolston Brass.
Principal Euphonium player, Ashley Gittins was awarded the Best Player in the Test Piece. Ashley also played earlier in the week in the Invitational Slow Melody in which he received special commendation from the adjudicators.
Earlier in the week, soloists did themselves proud. Individuals to play included:
Paula Russell, Championship Cornet, 3rd
Genevieve Smith, Amateur cornet, 6th
Brad Hosking, Baritone, 2nd
Ross Moloney, Baritone, 4th
Ben Crocker, Euphonium
Rick Casagrande, Eb Bass, 2nd
Julie Woods, Eb Bass, 4th
XLCR on the street
Scott Fixter led XLCR (looking like convicts) in the Parade of Bands and were narrowly beaten to the wooden spoon prize by fellow Aussie band, Moreland Brass from Melbourne.
Guest players for the contest included Jaime Brown and Dayne Grindley from Waratah Brass.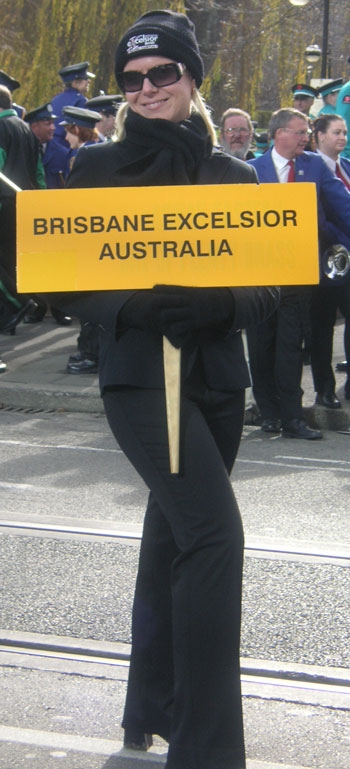 Congratulations and thanks once again to Meg Fixter for her incredible work as both Secretary and Contest Manager – a sometimes thankless task.