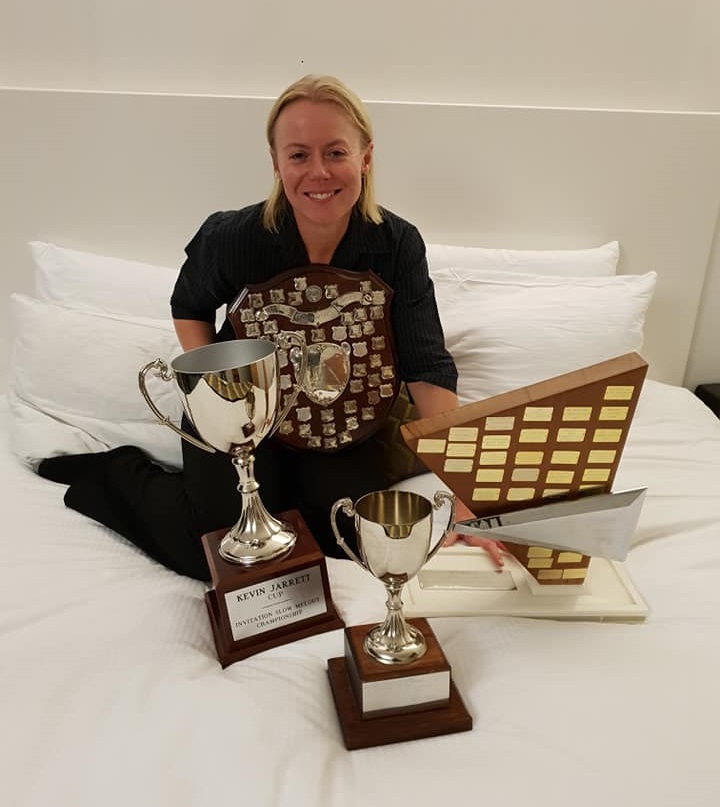 What an amazing year 2018 was for Brisbane Excelsior Soprano Cornet player, Jaime Rolfe.
Jaime's year started with her winning the Soprano Cornet Solos at the Australian National Band Championships, on top of playing with Brisbane Excelsior who took out 2nd place in A Grade and were awarded the Gal John Trophy for Highest Placed Australian Band.
The New Zealand National Championships was dominated by Jaime, taking out not only the Soprano Cornet Solo, but the distinguished Champion of Champions as well! Jaime was also invited to perform in the Riki McDonnell Invitational Slow Melody competition where she took out the crown.
Jaime's university lecturer, Mr. John Kellaway, commissioned a concerto for Jaime to perform with Brisbane Excelsior, written by the band's composer in residence, Mr. Benjamin Tubb-Hearne. A Concerto for Soprano Cornet and Brass Band, subtitled 'A Newcastle Novel', Jaime writes, 'It's not every day that you get to perform a solo with one of the country's most outstanding brass bands, but to do so with a piece commissioned and written for you is something few get to experience. 'A Newcastle Novel', explores some of the exports that made Jaime's hometown of Newcastle the city it is today. The concerto is split into three contrasting movements, all of which focus on a different 'export'.
The year 2018 ended on a tremendous high for Jaime, being nominated for 4Barsrest 2018 Player of the Year. Jaime was one of ten world class players to be nominated and was the only Australian player in the mix.
Whilst she did not win the Player of the Year, she was awarded the Soprano Cornet Chair in the 4BarsRest 2018 Band of the Year. "These players were chosen as they showed the most significant impact on us with their performances, both on and off the contest stages during the past year" – 4BR.
"
Soprano:
Jaime Rolfe (Brisbane Excelsior)
There were a host of stunning soprano players to choose from this year — but here was a player that shone the brightest.
Her band playing was outstanding — adding a cultured topping to the boldest ensemble dynamics, but also able to mix vibrant dabs and dashes of colour and texture too. When the solo spotlight was on her she was exceptional — especially in winning the prestigious Champion of Champions title at the New Zealand National Championships.
"