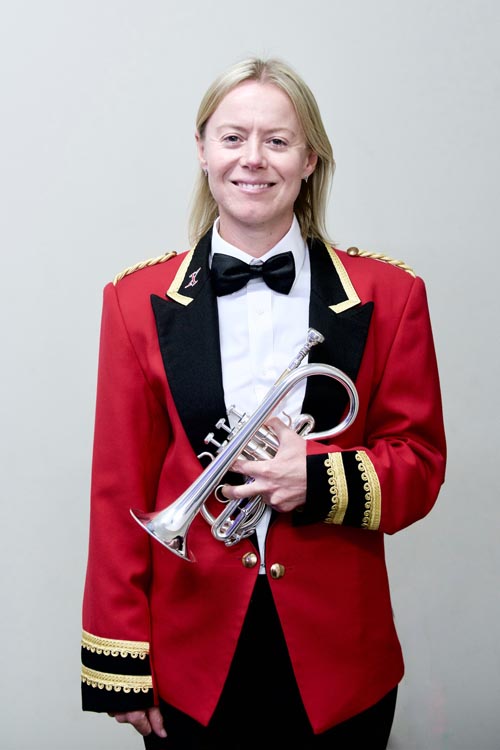 Jaime Rolfe joined Waratah Brass on soprano cornet in 2000 after completing a Bachelor of Music Performance at the University of Newcastle and Bachelor of Education at Macquarie University. Following a move to Queensland in 2009 she joined Brisbane Excelsior and has enjoyed celebrating wins in 4 Australian National A Grade Championships with the band. Jaime has also successfully competed in both national and state solo competitions winning both National and State Open Eb Cornet solos in 2014, 2015, 2016. Jaime went on to win the National Open Champion of Champions in Sydney in 2015 and the Queensland State Champion of Champions in 2016.
Other highlights for Jaime include competing in the British Open in 2009 with Brisbane Excelsior, and traveling to China in 2015. Jaime is highly sought after as a guest player and has competed in 4 x National New Zealand Championships with top New Zealand A grade bands. Jaime enjoys the many trips around Australia and New Zealand playing with Excelsior and guesting with other brass bands whilst meeting so many wonderful people along the way.
Jaime is the 2018 New Zealand National Soprano Cornet Champion and New Zealand National Champion of Champions. To top off an amazing year for Jaime she was awarded 4 Bars Rest 2018 Band of the Year – Soprano Cornet Player. (When the solo spotlight was on her she was exceptional — 4BR).