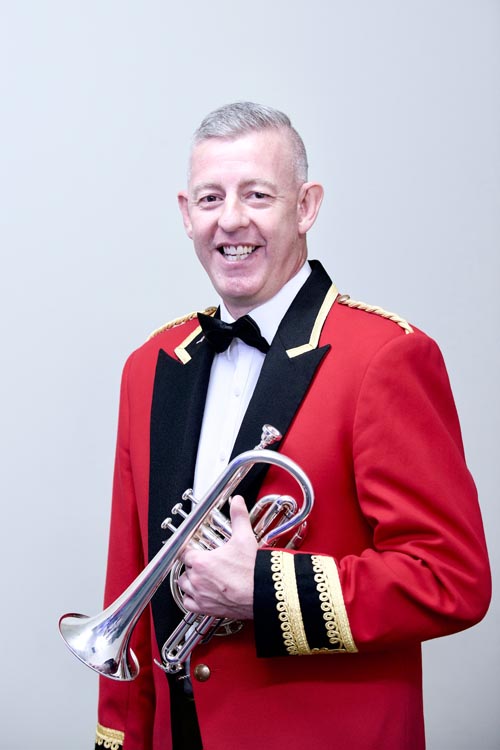 Stuart Lang (b.1968) began his brass banding career at the early age of five at The Salvation Army and played in a cornet duet soon after.
Stuart later studied cornet with Music Educator and Brass Tutor the Lt Reg Bishop and ultimately became the Principal Cornet with the Sydney Congress Hall Band.   As a cornetist, he performed at many major events in venues such as The Sydney Opera House Concert Hall,  The Great Hall, Beijing and The Royal Albert hall, London.  Stuart has featured as a Guest Soloist at concerts in Tasmania, New South Wales, Western Australia, Queensland and New Zealand.
As a conductor, Stuart has served as Musical Director for Salvation Army Bands at Hurstville, Wollongong and Brisbane City Temple where he led the bands on successful tours to Tas., WA., and New Zealand.  He further served as Director of Brass at the SA Collaroy Music Camps.
Stuart is currently an enthusiastic member of the Brisbane Excelsior Band, playing cornet and enjoying the camaraderie and friendships within the band.