Windsor Brass in Concert with
Wavell State High School Concert Band
(musical director Malcom Bell)
Sunday 22 May, 2005
Kedron-Wavell Leagues Club Community Centre
Musical Directors – Howard Taylor, Dale Hosking


Windsor Brass in Concert
What a fantastic concert this was! Newly promoted Windsor Brass performed to a full house at the Kedron-Wavell Leagues Club Community Centre. The audience response was somewhat overwhelming for this rapidly rising band, but it was a response they thoroughly deserved.
Windsor Brass featured two of its stalwarts in the concert – Jeff Herbert and Colin Topp. These two gentlemen have become inspirational figures in the banding movement. Jeff, playing The Nightingale (completely without music) accompanied by Windsor Brass, showed off his fluent technique on a piece he obviously loves. The audience thoroughly enjoyed and appreciated Jeff's performance – I think he did too!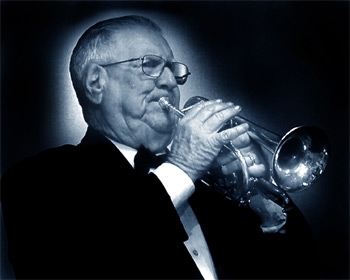 Jeff Herbert – Photo courtesy of Melanie Gregory
Colin Topp – what a class act! Colin played Watching the Wheat with a silky smooth sound and sensitive treatment. As with Jeff's performance, the audience gave Colin a lengthy ovation which was only fitting for such a fine icon of brass banding.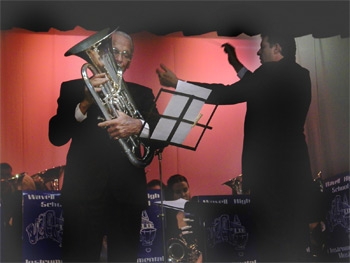 Colin Topp – Photo Courtesy of Melanie Gregory
Another feature for the afternoon was Julie Woods. Gosh this lady can perform! Fresh from a week in hospital, Julie took to the stage with her usual captivating style and had the audience wanting for more! Julie sang Fever and Big Spender – her delivery fitting the mood of the pieces perfectly!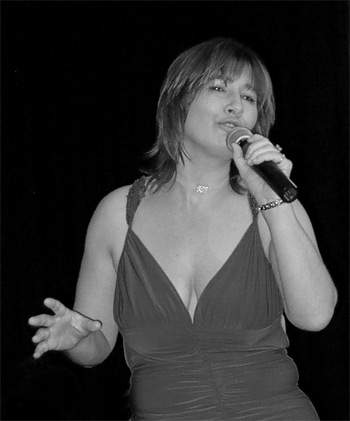 Windsor Brass also played the Hymn Tune (Spirit of the Living God), Stage March (Punchinello) and excerpts from the Test Pieces (Images and Music for a Festival) they will be playing at the State Championships in the B Grade section to be held in Maryborough on June 11-13.
The afternoon concert also featured the very talented Wavell State High School Concert Band directed by Malcolm Bell. This band played extremely well and obviously has some fine up and coming musicians within its ranks.
Well done Windsor, Howard and Dale. The concert was a huge success, and the presentation and delivery were superb.