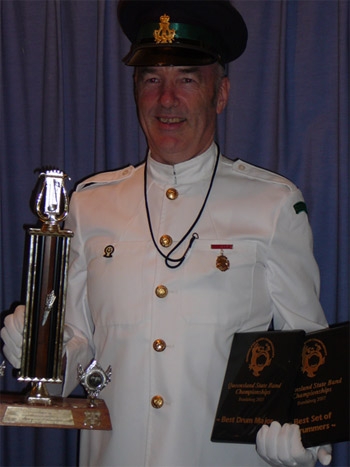 Windsor Brass, conducted by Lindon Weise, have returned home from the State Championships, held in Bundaberg over the Easter weekend, with their heads held high.
The band was placed overall third in the B Grade section, came 2nd in Street March.
The band were also awarded the Best Drum section, and Allen Clark was declared the Best Drum Major of the contest.
Soloists from Windsor Brass and Excelsior to do well over the weekend were:
Lindon Weise – 1st Open Soprano
Ros Shaw – 2nd Open Tenor Horn & 3rd Open Ballad
Bernard Denlay, XLCR – 2nd Open Bass Trombone