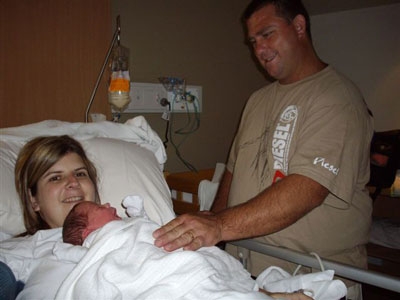 Fraser Myles Allan born today 6/6/2008 at 2:22pm weight 7lb4oz length 48cm. Mother, Father and son doing well. So are the proud grandparents – XLCR Life Members Alan and Helen Lashmar.
It was unfortunate that Fraser was in breach position for so long that his hips were dislocated – you might notice the splint. The nursing staff regard this as a precautionary measure and should be only a temporary arrangement.
Emily is in the Sunnybank Private Hospital. It is expected she will be discharged next Wednesday in time for the State Of Origin Football match – yes.