Sunday 26 October
Twin Towns Clubs and Resorts, Coolangatta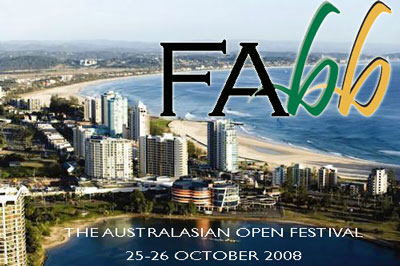 Test piece:
Music for Battle Creek, Philip Sparke
Adjudicators:
Steve Bastable, Barrie Gott, Kenneth Young
The Federation of Australasian Brass Bands (FABB) held the inaugural Australasian Open Festival held at Twin Towns services club, Coolangatta on the magnificent Tweed Coast.
Missing a couple of the bands regular key chair players on alternate days, with the assistance from more than suitable replacements – Mason Elliott, Ken Cant and Adrian Head, the band performed well and were clearly well ahead of most of the bands.

On the winning front, the competition did not go entirely XLCR's way this time, with arch rivals Woolston Brass from New Zealand, claiming first prize in what was a very close contest.
Results:
2008 Yamaha Australasian Open Championship
1. Woolston Brass
2. Brisbane Excelsior
3. St Mary's Band Club
4. Warringah Concert Brass
Results:
2008 York Australasian Entertainment Championship
1. Woolston Brass
2. Warringah Concert Brass
3. Brisbane Excelsior
4. Footscray Yarraville
Best Brass Soloist: Paula Russell, Brisbane Excelsior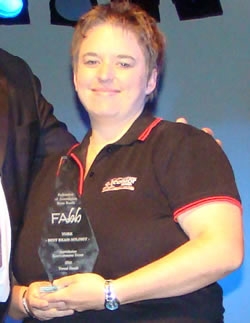 Best Non-brass Soloist: Anthony Brahe, Warringah