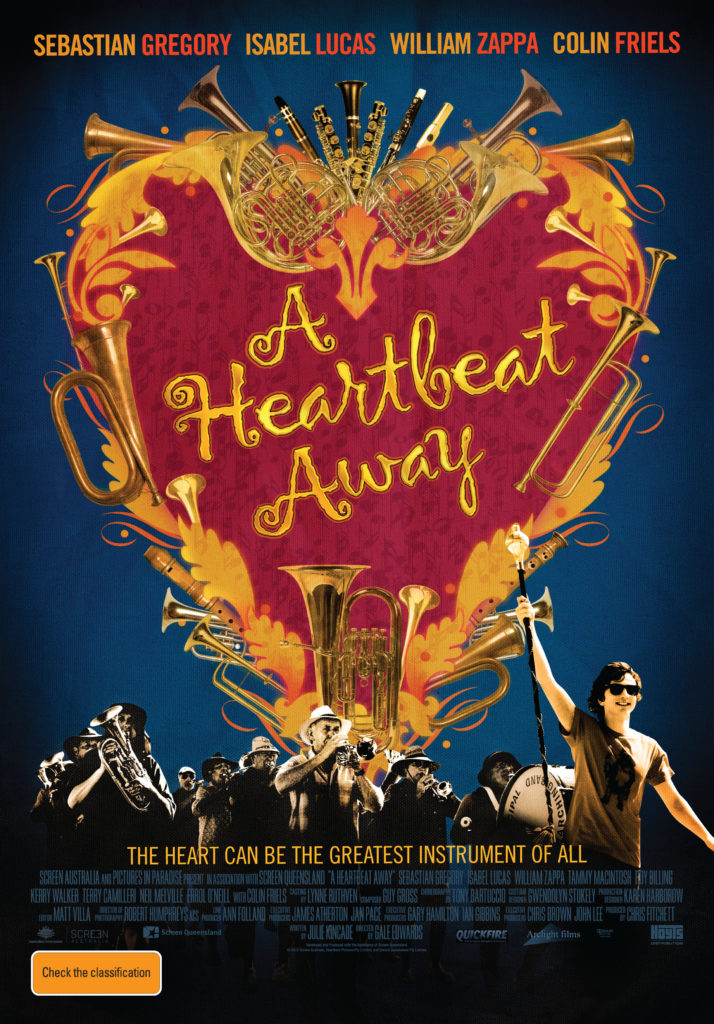 A Heartbeat Away is a feel-good Australian musical comedy from international Emmy award winner and acclaimed theatre director Gale Edwards.
Kevin Flack (Sebastian Gregory) has a dream – to play lead guitar in a famous rock and roll band. But being a Rock God in the sleepy seaside town of Montague isn't easy. And neither is living at home with your mum and dad and your idiot younger brother.
Kevin longs to break free while his father – Edwin Flack (William Zappa) – is proud of his Montague heritage and for the past twenty years has been totally obsessed with his one love – the town's Municipal Marching Band.
Today, the Band faces a crisis. The Montague Council is preparing to demolish the community hall, the band's long time home. As the band prepares for the upcoming regional championships, Edwin is hit by a bus and Kevin is forced to take over as musical director.
At the same time, the local Mayor (Colin Friels) convinces the Council to close down the Band in order to make way for a tourist development project. But Kevin strikes a deal and the Mayor agrees that if the Band win first prize in the competition then their future is assured.
With the help of Mandy (Isabel Lucas) – the Mayor's daughter – Kevin must get the Band on his side, rearrange an iconic rock song for brass and totally overhaul their dated routine…
All in four short weeks… And of course, his father must never find out.
This film will be released on March 17th through Hoyts Distribution.