NSW State Championships, Sydney 2003
Brisbane Excelsior followed up their win at home in the Qld State Championships in 2003 to also win the NSW title.
XLCR, led by Howard Taylor, played Paganini Variations as their Own Choice with Devil and the Deep Blue Sea as the set Test Selection.
Qld State Championships, Maryborough 2003
Brisbane Excelsior Qld Champion Band for 2003 – Adjudicator Mark Ford pictured with Howard Taylor
The win in Maryborough 2003 made it 2 in a row for XLCR having won the State title the previous year in Gladstone.
QLD State Champions 2002
XLCR Celebrate their first victory under the baton of Howard Taylor – the beginning of an incredible partnership.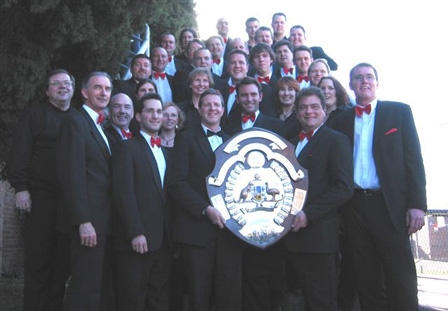 XLCR – State Champions 2002