Best of Brass, Maryborough, 2004

Champion of Champions – Steven Pell (Euphonium)
The weekend began with an Excelsior domination of the solo events. In the Senior section, our members won the Soprano section (Dale Hosking), Flugelhorn Horn (Amanda Casagrande), Tenor Horn (Imelda Moore from Brisbane Brass on permit but who is now a member!), Baritone (Brad Hosking), Eb Tuba (Mark Wheeler from Cairns Brass on permit), Bb Tuba (Rick Casagrande), and in the Junior Cornet – Zaac Latter. In all, our two bands had 19 soloists entered. Mark Beilby, our accompanist for the day, was counted as performing 24 times!
Howard Taylor was once again sensational in his leadership of Brisbane Excelsior and Windsor Brass over the weekend. XLCR, along with the Brisbane City Temple band, entertained a packed Brolga Theatre.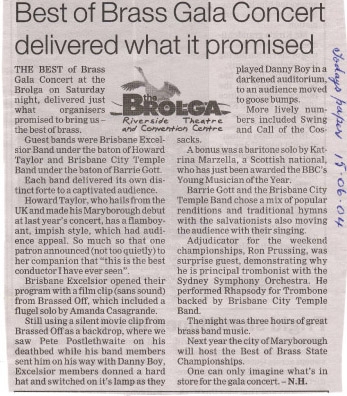 ……and then also performed the next day earning admirable comments from the adjudicator Ron Prussing.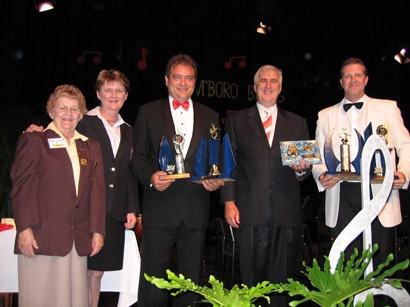 XLCR and Katrina Marzella
Showing XLCR the way in the Parade of bands was Cameron James, pictured here with XLCR Drum Major, Rick Casagrande.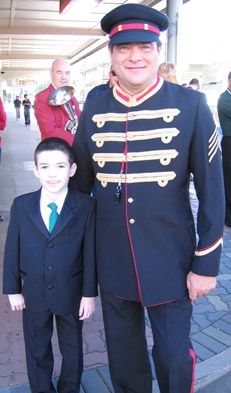 We were very lucky to have the services of Mark Wheeler who, at the last minute, agreed to help out as Julie Woods was unable to travel to the contest due to illness.