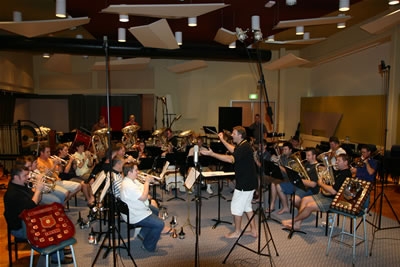 Ghost Gum studios was again the choice of venue for our latest recording session.
Expected to be released February 2006, the new CD will feature major works, entertainment items, and solos from a few of our own champions!
Special thanks to Kev McMorran who flew over from Christchurch for the weekend to lend a hand to the cornet section.