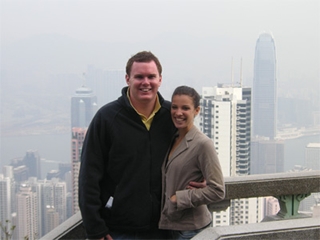 Allan and Bec announce their Engagement
Congratulations to Allan Lonergan who became engaged to the gorgeous Rebecca Barkley recently. Bec is a member of Brisbane Brass and is a fine tuba player, an accomplished pianist and is currently studying at UQ towards a double degree in music and education.
The romantic proposal took place at the Ritz Carlton Hotel in Hong Kong.