Internationally acclaimed brass players from around the globe joined together to perform for one night only in Brisbane in this years Stars of Brass concert.
The Queensland Conservatorium Theatre resonated to the sounds of international brass playing stars in concert with multi-National Champions Brisbane Excelsior on August 11.
The band, which has now claimed four National titles on the trot including New Zealand's cherished cup, hosted international stars:
• Rex Richardson – jazz trumpeter from the USA
• Russell Gray on cornet and flugel from England
• David Thornton on Euphonium from the UK
• Shaun Crowther on tuba from Grimethorpe Colliery
• Peter Luff from the Queensland Orchestra on French Horn.
• and special guest Stephen Bond on didgeridoo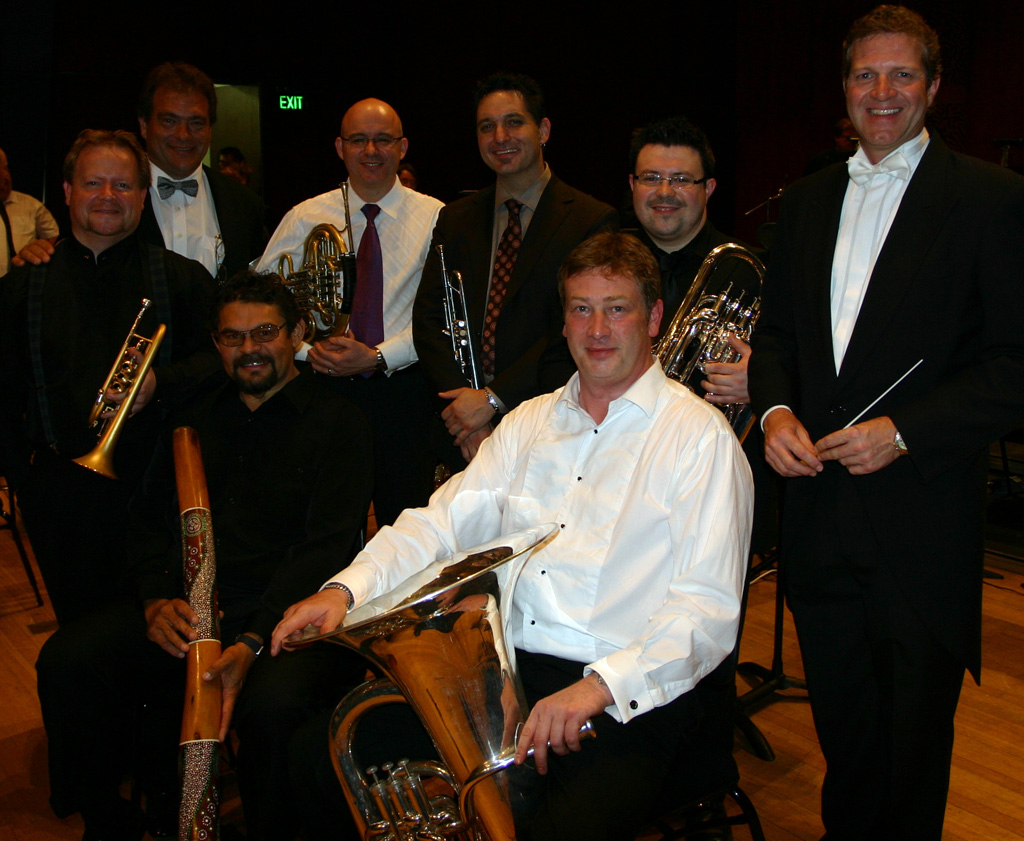 2007 Stars of Brass and producer, Ric Casagande and MD, Howard Taylor
The concert premiered new music written especially for the band and its international stars.
Stars of Brass is an annual musical event and this year's concert was resoundingly well received by the audience and critics alike.
This years concert was recorded by Brad Hosking and Steve Whittington of Vivace Recordings.
As well as the 'Stars', the band was also fortunuate to have several guest performers sitting within the ranks of the band. These included Neil Fulton, Jen Magoulas, Ben Beavis, Phil Eades, Riki McDonnell, Dean Morley, Steve Stiller, Guitarist – Mitch, and we welcomed back Steve Whittington on bass guitar.