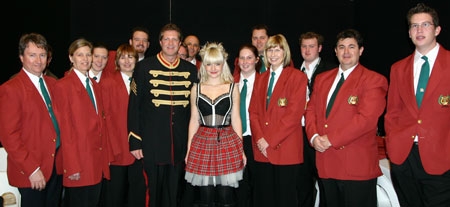 Brisbane Excelsior Brisbane Excelsior last night performed with Kate Miller-Heidke as one of the artists in "Pig City – Brisbane's Historical Soundtrack" as part of the 2007 Queensland Music Festival.
More than 6000 people were in attendance at the concert which culminated in a performance from punk legends The Saints as the band reunited for the first time in almost 30 years.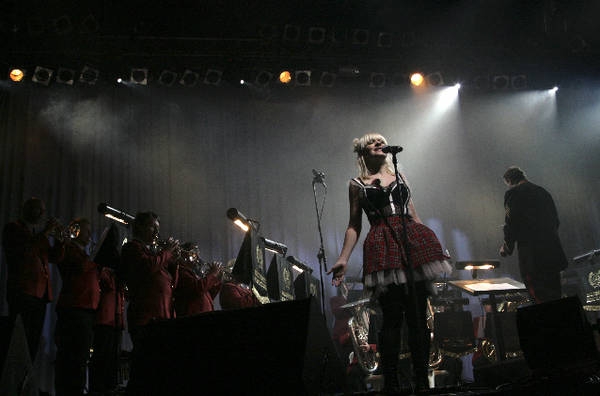 Kate Miller Hedike fronts XLCR
Brisbane XLCR and Kate Miller-Heidke performed three numbers in the bracket immediately prior to The Saints, in a special tribute to Brisbane group The Go-Betweens.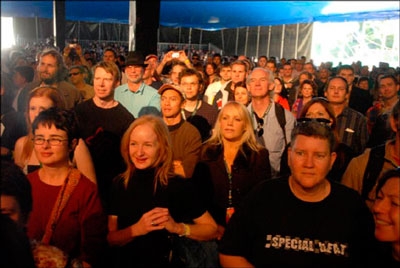 Some of the thousands watching XLCR!
Quickly becoming one of Australia's most exciting musical talents, Kate sang three songs arranged by Graeme Lyall, specifically for this event. The songs, Streets of Your Town, Clouds, and Cattle and Cane, were written and made famous by Brisbane group The Go-Betweens.
Clouds was arranged as a trio for voice (Kate Miller Heidke), guitar (Keir Nuttall) and flugel which was played by Amanda Casagrande.
QMF Artistic Director, Paul Grabowsky approached the band earlier in the year to participate in the Pig City concert to celebrate the music of Brisbane in the 1970's and the people who made it.