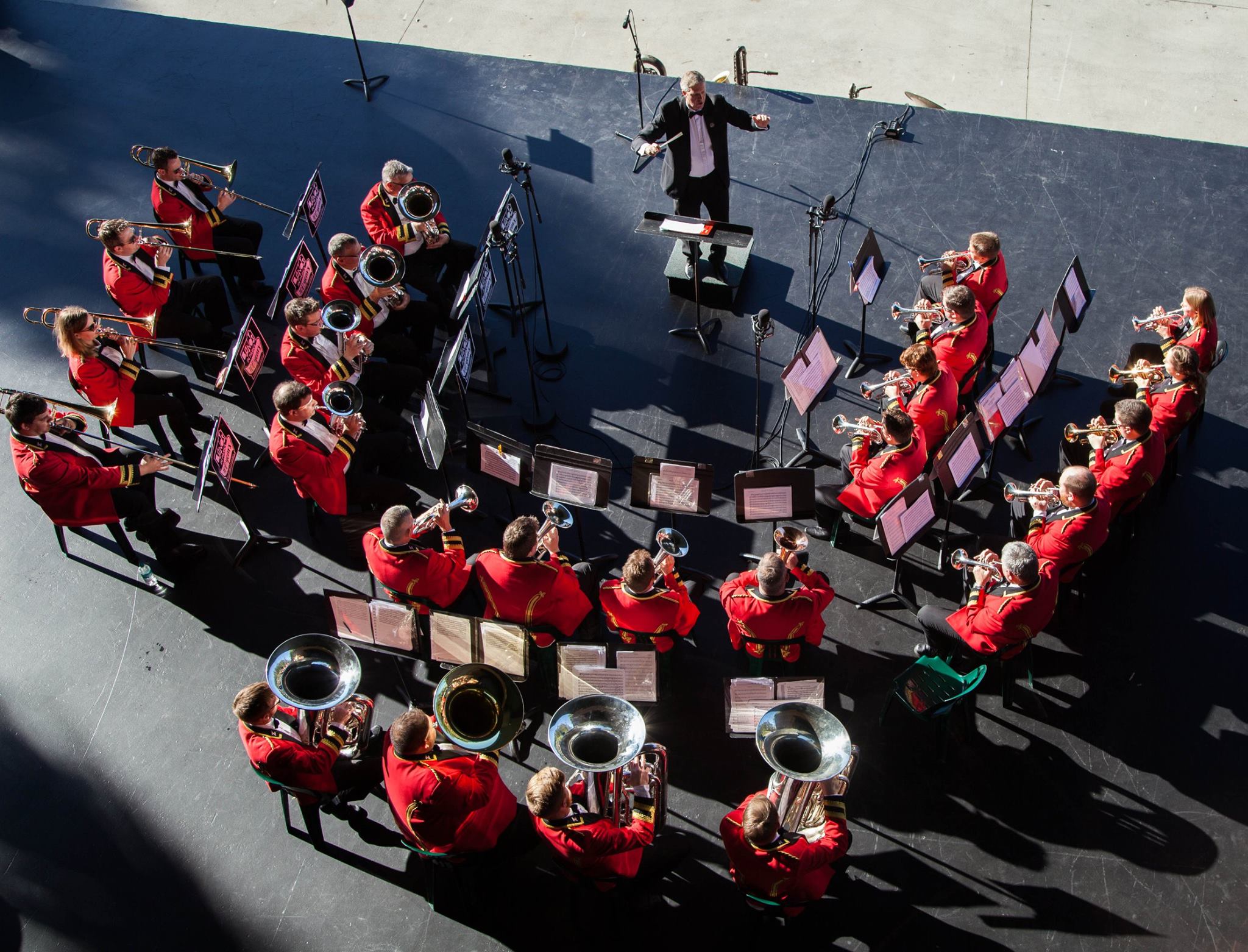 Australian Champions, Brisbane Excelsior Band are pleased confirm that they will travel to Wellington to compete in the 2017 New Zealand National Championships in April.
As a direct result of the decision to go to New Zealand, XLCR will not be travelling to Launceston to defend the 2016 National Australian Championship title they won in Gawler, South Australia.
XLCR has won the Australian Championship title eight times in the last twelve years but were pipped in Sydney back in 2015 by Wellington Brass. The opportunity for the band to compete against its NZ foe once again, especially in the current NZ Champions' home city of Wellington, is just too great an opportunity to pass up.
As an organisation, XLCR look at a multitude of aspects when choosing where to travel with the band. Along with cost and logistics, XLCR's friendly rivalries with New Zealand's Elite Bands and the opportunity to perform in one of Australasia's top concert venues in the Michael Fowler Centre have proved massive drawcards. Further to this, the band has history in New Zealand having won two New Zealand titles in the last decade.
Band president Gareth Lawless said:
"Whilst I accept it is unfortunate to not be going to defend our Australian title, it is the right decision for our Band. Both the MD and the committee feel that this years' New Zealand Contest has the potential to be one of the most memorable in recent times for Australasian Banding. The world class concert hall and exemplary organisation of NZ contests make it such an attractive option for the band. When you add the rivalry with a number of the top NZ bands into the mix, the trip truly becomes a mouth-watering prospect for the playing members".

GARETH LAWLESS, PRESIDENT
Brisbane XLCR have been in fine form in the recent months, recording 2 CDs, performing with award winning local choirs and taking stride in their own concert series. However, it is on the contest stage where the band really finds its footing. The band's Musical Director, Howard Taylor cannot wait to conduct the band in NZ:
"I've been looking forward to returning to NZ with XLCR for many years now. I hope we can re-create that special magic from 10 years ago after a double win at the NZ contest in 2007/08."

HOWARD TAYLOR, MUSICAL DIRECTOR