Members from both XLCR bands rallied together to support this fundraiser.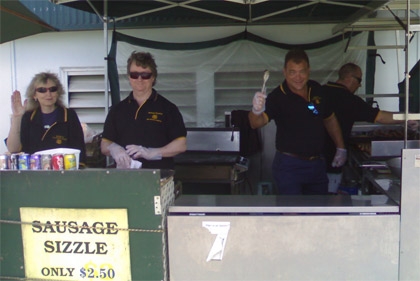 Bunnings Carseldeine, one the the biggest and busiest Bunnings stores in Australia was the location for the day – Sunday 10 December.
XLCR have had this booked for over 12 months as the Bunnings Sausage Sizzle opportunity is very popular with many community organisations.
15kg of sausages, onions and many Xmas carols later, the bands ended up with a clear profit in excess of $1500.